Anil Mohan

As the chief executive officer, Mr Anil Mohan defines the road map for all technology and innovation at Sarmang. With a vision to introduce open source technology to diverse industry vertical Sarmang is established in 2004. Under his dynamic leadership, Sarmang today is recognized as one of the leading provider of procurement software solution all over the nation and also succeed in gaining recognition at international level.
His immense contribution in the open source technologies was first recognized and appreciated in year 2006 when leading magazine on open source "LINUX" dedicated a complete article on his contribution, growth and success.
Before making formal beginning of Sarmang in 2004, Mr Mohan was employed as a Lecturer of Computer Science & Engineering Department at a leading engineering institution of Dehradun. He took Placement Classes, Programming Languages (C, C++) Networking, DBMS, Data Structures, Bio-Informatics, Algorithm Operating System (Unix, Linux).
Anil Mohan has a bachelor's degree in engineering (B.E.) with specialization in Computer science and Engineering from Kumaon Engineering college.
Alok Srivastava

Dr. Alok Srivastava is the Chief advisor for the Bioinformatics and Computational Biology division. Under his valuable assistance, guidance and cooperation Sarmang successfully implemented several bioinformatics products for diverse industry verticals like Imagine (for image processing), Dhristi(for leaf processing), HuGe(a tool for scientist and researchers to find new genes in sequence of A.T.G.C) and currently he is working on couple of new projects with Sarmang Software.
Dr. Srivastava has a Doctorate degree in Computational Biology from Jawaharlal Nehru University and Bachelor's degree in technology with specialization in Bioinformatics and Big data from Kumaon Engineering college.
Dinesh Yadav

Mr. Dinesh Yadav responsible for handling entire offshore business development activities.
He has a Bachelor's degree in engineering (B.E.) with specialization in Data base from Kumaon Engineering college.
Anil Kumar

Mr. Kumar is responsible for the successful implementation of Mobile application. He has experience of serving the well known national and internal company like LG, Samsung, LAVA etc in their core Mobile application development.
He has a Bachelor's degree in engineering (B.E.) with specialization in mobile application from Kumaon Engineering college.
Business Associates

Sandeep S.Mittal & Co: Providing assistance on all aspects of accounting, finance and taxation etc
Adipra e-tech solution: Providing IT Hardware consultancy, service & support
Triumph solutions, New Delhi: Off shore business development.
VCreate Enterprise LLP,Banglore
Products
In this technology advance era, increase in business complexity and rapid market chage,forces diverse industry verticals to leverage technology for improving efficiency and productivity.
We cater market with our customize product and service, valuing their time and money.
We believe that quality, performance and realibility will make a difference. Starting from our customer point of view, Sarmang put emphasis on quality rather than price.
Services

We provide varied range of services to our clients which help in smooth running of the business, provide high level of efficiency & flexibility and maximize their satisfaction level. Our services reflect our commitment towards quality assurance which is major part of Sarmang proposition.

---
---

---
Recent Updates
---
Registration started for Summer Training/Internship 2017 in Dehradun.
---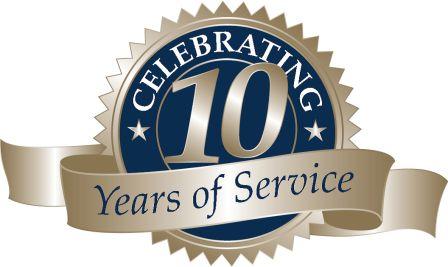 Celebrating
10 Years of Successful implementation of

PARIKSHAPHAL
Providing Service in
3 Countries
8 States
Being Used by
2500 Teachers
Printed more than
5 Million Report Cards of
50,000 Students
---
---
[10/June/14]
*
Implemented Payroll solution for a school.
---
[20/November/13] * Implemented Admission Process Management solution for a school.
---
[07/July/13] Collaboration with MARG ASSOCIATES (A group of Professional rendering services in Fiscal Laws) for a complete digital and e-solutions. Digital Signature Certificate
---
[01/June/13] New Training Website: Sarmang Academy Training Unit of Sarmang Software www.training.sarmang.com
---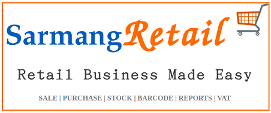 [15/June/12] Retail Store Management Software SarmangRetail
---
[11/November/11] Launch of Tution Service Website to search tutors & tution centers for any subject in any area for FREE. [press release]
---

[1/Oct/2010] Launch of InstitutePlus: Enquiry Enquiry analysis software system for education sector to get real picture of institute growth in terms of popularity, enquiry, admission & reveneue. [press release]
---

[11/Dec/2009] Launch of CCE: PARIKSHAPHAL C.B.S.E. CCE guidelines based Progress report card software for school. [press release]
---
[05/Oct/2009] Launch of PARIKSHAPHAL web based Progress report card software for school.
[press release]
---
[28/July/2009] New products for Restaurant and Hotel about to launch soon.
---
[15/June/2009] Launch of Sarmang Health Care division for development of software for health care.
---
[30/May/2009] Campus recruitment at Govt. Polytechnic Dehradun, Suddhowala.
---
[30/March/2009] Trained 221 candidates at Kumaon Engineering College, Dwarahat & Tula's Institute, Dehradun on PHP & MySQL.
---
[20/February/2009] Trained 40 candidates in two weeks FREE training on PHP & MySQL.
---
[01/January/2009] Sarmang Software announced the two weeks Free Web Designing Training from 05 February 2009. more...
---
[01/August/2008] shikshaarthi team announced state level programming contest on 14th September 2008 "Think n Program"
---
[04/May/2008] Programming contest Think n Program organized by shikshaarthi.com
---
[25/March/2008] Education portal shikshaarthi.com launched.
Press Release
---