Sarmang software is a fast growing open source software solution and training provider's software firm based in uttrakhand. Founded in year 2004, with an aim to provide the benefits of open source technologies to the masses, by providing cost effective platform agnostic solution for diverse industry verticals.
Over more than 11 years of experience in customize software development and by strictly adhering to its policies of best service, best quality ,best prices, punctuality and best after-sale service, Sarmang is today known as one of the most reliable and trustable firm in this field.
Sarmang products are serving national-wide from Educational to Government institution, from Business houses to Health-Care sector, its provision of powerful, comprehensive and easy to use features backend by dedicated customer service has open door for its world-wide expansion and development. Recently it has successfully completed its off-shore project and visualizing having more.
Sarmang employ best talent of the nation who excel in the field of development and designing. Its R&D team has capability to design product on its own idea at a very short period of time and it works closely with its customer, encouraging feedback so that design a product full of customer driven features.
Vision
Sarmang aims to revolutionize training, research and development in Free & Open Source Software in India and enable OSS, intelligence and technology accessible to the world.
Mission
" To provide best cost effective services and solutions" with integrity and professionalism and to give utmost care to our customers requirements.
Values
Excellence:
A commitment to attain a high level of excellence by constantly improving ourselves, our team, our services and our products.
Integrity
A commitment to be honest, sincere and ethical in our dealing.
Quality
A commitment to provide high quality products and services to our customers.
---
Products
In this technology advance era, increase in business complexity and rapid market chage,forces diverse industry verticals to leverage technology for improving efficiency and productivity.
We cater market with our customize product and service, valuing their time and money.
We believe that quality, performance and realibility will make a difference. Starting from our customer point of view, Sarmang put emphasis on quality rather than price.
Services

We provide varied range of services to our clients which help in smooth running of the business, provide high level of efficiency & flexibility and maximize their satisfaction level. Our services reflect our commitment towards quality assurance which is major part of Sarmang proposition.

---
---

---
Recent Updates
---
Registration started for Summer Training/Internship 2017 in Dehradun.
---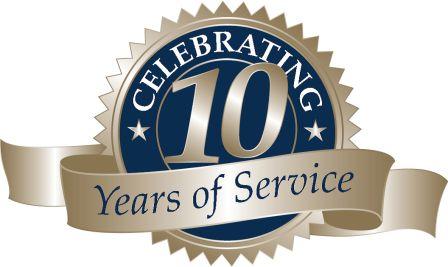 Celebrating
10 Years of Successful implementation of

PARIKSHAPHAL
Providing Service in
3 Countries
8 States
Being Used by
2500 Teachers
Printed more than
5 Million Report Cards of
50,000 Students
---
---
[10/June/14]
*
Implemented Payroll solution for a school.
---
[20/November/13] * Implemented Admission Process Management solution for a school.
---
[07/July/13] Collaboration with MARG ASSOCIATES (A group of Professional rendering services in Fiscal Laws) for a complete digital and e-solutions. Digital Signature Certificate
---
[01/June/13] New Training Website: Sarmang Academy Training Unit of Sarmang Software www.training.sarmang.com
---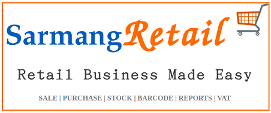 [15/June/12] Retail Store Management Software SarmangRetail
---
[11/November/11] Launch of Tution Service Website to search tutors & tution centers for any subject in any area for FREE. [press release]
---

[1/Oct/2010] Launch of InstitutePlus: Enquiry Enquiry analysis software system for education sector to get real picture of institute growth in terms of popularity, enquiry, admission & reveneue. [press release]
---

[11/Dec/2009] Launch of CCE: PARIKSHAPHAL C.B.S.E. CCE guidelines based Progress report card software for school. [press release]
---
[05/Oct/2009] Launch of PARIKSHAPHAL web based Progress report card software for school.
[press release]
---
[28/July/2009] New products for Restaurant and Hotel about to launch soon.
---
[15/June/2009] Launch of Sarmang Health Care division for development of software for health care.
---
[30/May/2009] Campus recruitment at Govt. Polytechnic Dehradun, Suddhowala.
---
[30/March/2009] Trained 221 candidates at Kumaon Engineering College, Dwarahat & Tula's Institute, Dehradun on PHP & MySQL.
---
[20/February/2009] Trained 40 candidates in two weeks FREE training on PHP & MySQL.
---
[01/January/2009] Sarmang Software announced the two weeks Free Web Designing Training from 05 February 2009. more...
---
[01/August/2008] shikshaarthi team announced state level programming contest on 14th September 2008 "Think n Program"
---
[04/May/2008] Programming contest Think n Program organized by shikshaarthi.com
---
[25/March/2008] Education portal shikshaarthi.com launched.
Press Release
---