PRESS RELEASE
210- A Gurunanak Road
Subhash Nagar, Clementtown
Dehradun, Uttarakhand
Mob.no-91-9412149669
E-mail: info@sarmang.com
Website: www.sarmang.com


A new web portal for Education & Career
An educational portal, first of its kind that will guide students to opt the best future oriented course, subject, career and institute
DEHRADUN, UTTARAKHAND, MARCH, 25th 2008 Sarmang Software, growing software solution firm of Uttarakhand, today announces the launch of its educational portal that will guide students to opt the best future oriented course, subject, career and institute. The site offers the extensive on-line services and resources to its users at no cost.
In the changing global economic environment; prediction of even immediate future is rather difficult, employment and education and student career can not remain unaffected. This dynamic is so fast that the career, field, subject or institute opted by the student today may not have the same prospect in coming 2-3 years as they presently look, a slight mistake in choosing the education and career path may lead to misadventure. In such a situation guidance from visionaries and experienced peoples can provide proper career choice to the students to remain competitive.
With the continuous interaction and valuable support of experienced scientists, professors, technocrats, intellectuals, bureaucrats, directors, deans, placement officers, teachers and students SARMANG SOFTWARE is coming up with an educational portal first of its type in Uttarakhand that will provide a platform to students to opt the best future oriented course, subject, career and institute.
Is itself a dynamic institution, continuously gathering and analyzing the information from major business establishments, institutions, deriving there competency and adaptability to current changing economic scenario and creating student awareness by discussions, organizing conferences, seminars, exhibitions, competitions etc. Primarily the site is focused on Uttarakhand and consists of unique features such as institute search, resource search, examinations updates, hobby classes, previous papers, career options, career counseling, educational jobs, results, distance learning & online courses, online chat with experts, news & events, admission query, job query, educational loan and institute ranking.
About Sarmang Software
SARMANG SOFTWARE is fast growing software firm based in Uttarakhand, founded in year 2004. With design and development center in Dehradun, Uttaranchal, Sarmang is focused on research and development in various technology domains and software development for masses and organizations.
For contribution to society, technology and nation building Sarmang has been awarded with various awards like Rashtriya Vikas Ratan Gold Award and Rashtriya Nirman Gold Award & Gold Medal, along with this Sarmang is also recognized by international magazine for open source software "Linux For You" for contribution to Linux and open source revolution and hence published an article in October 2006 edition.
Contact person
Mr. Anil Mohan
Mob No: 9412149669
---
Products
In this technology advance era, increase in business complexity and rapid market chage,forces diverse industry verticals to leverage technology for improving efficiency and productivity.
We cater market with our customize product and service, valuing their time and money.
We believe that quality, performance and realibility will make a difference. Starting from our customer point of view, Sarmang put emphasis on quality rather than price.
Services

We provide varied range of services to our clients which help in smooth running of the business, provide high level of efficiency & flexibility and maximize their satisfaction level. Our services reflect our commitment towards quality assurance which is major part of Sarmang proposition.

---
---

---
Recent Updates
---
Registration started for Summer Training/Internship 2017 in Dehradun.
---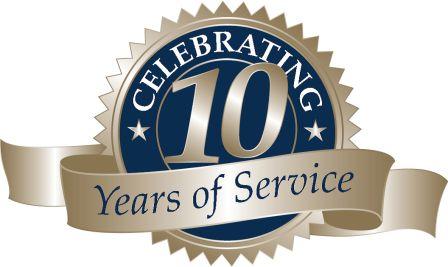 Celebrating
10 Years of Successful implementation of

PARIKSHAPHAL
Providing Service in
3 Countries
8 States
Being Used by
2500 Teachers
Printed more than
5 Million Report Cards of
50,000 Students
---
---
[10/June/14]
*
Implemented Payroll solution for a school.
---
[20/November/13] * Implemented Admission Process Management solution for a school.
---
[07/July/13] Collaboration with MARG ASSOCIATES (A group of Professional rendering services in Fiscal Laws) for a complete digital and e-solutions. Digital Signature Certificate
---
[01/June/13] New Training Website: Sarmang Academy Training Unit of Sarmang Software www.training.sarmang.com
---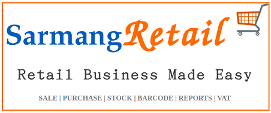 [15/June/12] Retail Store Management Software SarmangRetail
---
[11/November/11] Launch of Tution Service Website to search tutors & tution centers for any subject in any area for FREE. [press release]
---

[1/Oct/2010] Launch of InstitutePlus: Enquiry Enquiry analysis software system for education sector to get real picture of institute growth in terms of popularity, enquiry, admission & reveneue. [press release]
---

[11/Dec/2009] Launch of CCE: PARIKSHAPHAL C.B.S.E. CCE guidelines based Progress report card software for school. [press release]
---
[05/Oct/2009] Launch of PARIKSHAPHAL web based Progress report card software for school.
[press release]
---
[28/July/2009] New products for Restaurant and Hotel about to launch soon.
---
[15/June/2009] Launch of Sarmang Health Care division for development of software for health care.
---
[30/May/2009] Campus recruitment at Govt. Polytechnic Dehradun, Suddhowala.
---
[30/March/2009] Trained 221 candidates at Kumaon Engineering College, Dwarahat & Tula's Institute, Dehradun on PHP & MySQL.
---
[20/February/2009] Trained 40 candidates in two weeks FREE training on PHP & MySQL.
---
[01/January/2009] Sarmang Software announced the two weeks Free Web Designing Training from 05 February 2009. more...
---
[01/August/2008] shikshaarthi team announced state level programming contest on 14th September 2008 "Think n Program"
---
[04/May/2008] Programming contest Think n Program organized by shikshaarthi.com
---
[25/March/2008] Education portal shikshaarthi.com launched.
Press Release
---